Elyssa Friedland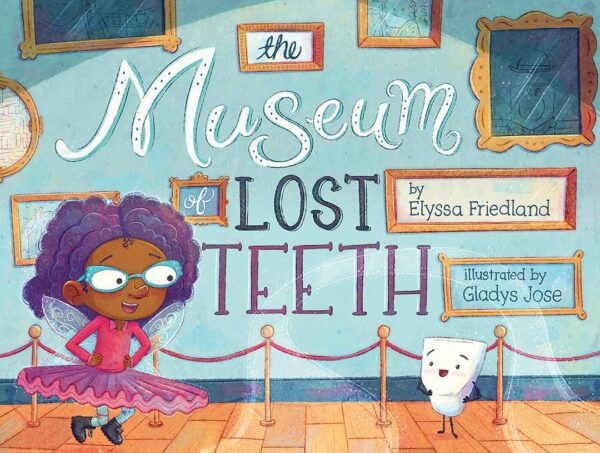 The Museum of Lost Teeth
Published by
Abrams
on February 7, 2023
Genres:
Juvenile Fiction / Humorous Stories
,
Juvenile Fiction / Imagination & Play
,
Juvenile Fiction / Social Themes / New Experience
Pages:
40
Find the Author:
Website
,
Amazon
,
Instagram
Goodreads
Find out where the tooth fairy takes all those lost teeth in this laugh-out-loud new picture book, perfect for fans of School's First Day of School

Toothy lives in Liam's mouth next to his best friend Fang. He's a good tooth—sparkly and strong, and he loves doing the floss.

One day, Toothy notices that he is loose and panics! Where will he go after he leaves his comfy spot next to Fang? After a crunchy apple seals the deal, Toothy is tucked under Liam's pillow. When the Tooth Fairy appears, she takes Toothy to the Museum of Lost Teeth. It's a more incredible place than Toothy could have ever imagined. It's filled with new friends and fun activities like Tooth or Dare! Toothy finds a new home on the Firsts Floor, where first baby teeth are proudly displayed.

In the tradition of School's First Day of School, The Museum of Lost Teeth answers the question "Where do all the lost teeth go?" in this unexpected and hilarious picture book.
Review:
The Museum of Lost Teeth is an engaging children's picture book about Liam losing his first baby tooth. Children often are scared the first time they feel a loose tooth, not quite sure what is happening. The Museum of Lost Teeth's vibrant pictures, engaging illustrations, and imaginative tales will help ease their fears. So if you are looking for a fun, beautifully illustrated children's book—look no further. The Museum of Lost Teeth is the perfect book for kids ages 4-8.
Giveaway: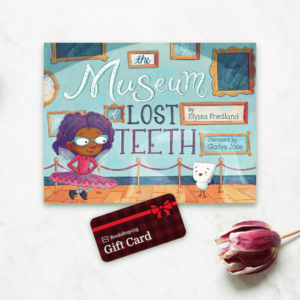 Enter for a chance to win a copy of The Museum of Lost Teeth with a $25 Bookshop.org gift card.
One (1) grand prize winner receives:
A copy of The Museum of Lost Teeth
A $25 Bookshop.org Gift Card
Two (2) winners receive:
A signed copy of The Museum of Lost Teeth
The Museum of Lost Teeth Book Giveaway
Related Posts
by