by
Sarah J. Maas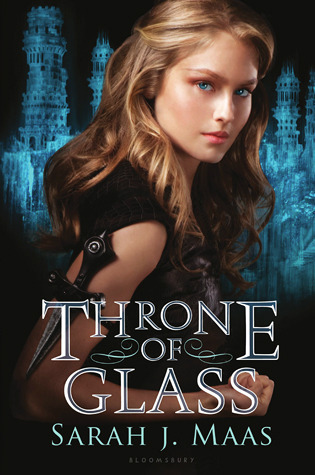 Throne of Glass
Published by
A&C Black
on January 6, 2023
Genres:
Juvenile Fiction / Action & Adventure / General
Pages:
416
Find the Author:
Website
,
Facebook
,
Goodreads
,
Amazon
,
Instagram
Goodreads
Action-packed fantasy romance with a heroine as deadly as she is beautiful, in a world where either fact could make her fortune or seal her fate. Celaena Sardothien is a daredevil assassin with unrivalled fighting skills.
Review
Celaena, a captured assassin, is blackmailed into participating in a competition to become the King's Champion. If she wins, she'll serve as Champion for four years and then be granted freedom. But the road to winning the competition is filled with obstacles, not least because someone is murdering all the other contestants. As Celaena digs into the Kingdom's history, she uncovers dark magic that shouldn't exist anymore. Can she figure out how to stop it before the murderer comes for her? Oh, and the Prince is handsome, too. But she can't fall for him. Not after what his family did to her lands. Can she?
I thought Celaena was an intriguing protagonist. She has a lot of interests, and she's amusing to read. She does come across as three-dimensional, but a lot of what's made her who she is seems to have happened off-page, so I get the feeling I'll have to read the following three books to figure her out entirely. I agree with other comments that she bounces from being deadly and wielding swords to being girly, wearing dresses, and swooning over princes. But she's also a teenager, so you have to consider that.
The ending was satisfactory, and while there isn't much pressure to continue reading the series, it's not a stand-alone. I felt like there was a good round-up of the competition and the dark magic Celaena found, but if you start this one, you're probably in it for the long haul.
Related Posts