Siri Pettersen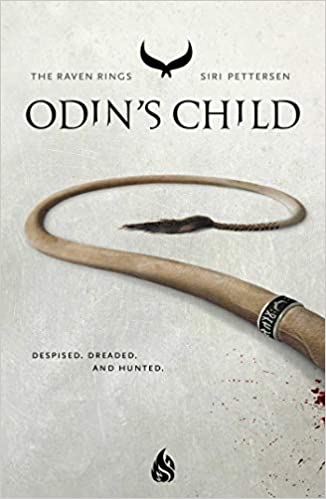 Odin's Child
Series:
Ravneringene #1
Published by
Arctis
on March 23, 2021
Source:
Review copy
Genres:
Young Adult Fiction / Action & Adventure / General
,
Young Adult Fiction / Fantasy / Epic
Pages:
519
Find the Author:
Website
,
Twitter
,
Facebook
,
Goodreads
,
Amazon
,
Instagram
Format:
Ebook Arc
Buy on Amazon
Goodreads

An epic fantasy trilogy from Norway about thousand-year-old secrets, forbidden romance, and what happens to those who make a deal with the devil comes at last to the United States

"Blood magic, blackmail, and battle rock a rich world of fading magic to its core in this internationally bestselling Norwegian epic fantasy." - Publishers Weekly reviews Odin's Child

I loved (Odin's Child) deeply from the first to the last word, and was instantly and thoroughly immersed. -- Laini Taylor, bestselling author of Daughter of Smoke and Bone.

...The story examines and upends everything its characters believe in, including their world, their history, their faith, and themselves, while intertwining elements of politics and Norse mythology with a side of forbidden romance. Kirkus Reviews

The intrigue, scope, and depth of His Dark Materials, set in an immersive Nordic world as fierce and unforgettable as its characters. Rosaria Munda, author Fireborne/Flamefall - Aurelian Cycle

The world building is stupendous. MidWest Book Review

Imagine lacking something that everyone else has. Something that proves you belong to this world. Something so vital, that without it, you are nothing. A plague. A myth. A human."

Fifteen winters old, Hirka learns that she is an Odin's child – a tailless rot from another world. Despised. Dreaded. And hunted. She no longer knows who she is, and someone wants to kill her to keep it a secret. But there are worse things than humans, and Hirka is not the only creature to have broken through the gates…

Odin's Child is unique fantasy with Norse roots. An epic clash of xenophobia, blind faith and the right or will to lead.

The first in a trilogy, Odin's Child is a thrilling modern fantasy epic.
Review
Odin's child is the story of a child named Hirka, who everyone, even herself, calls the tailless girl, and her best friend Rime. What unfolds is a tale of a world that believes that children at the age of 15 need to go through a ritual to protect them from the rot—a rich novel with fantastic world-building, unique characters, and secrets to be unraveled. I loved Hirka and Rime's relationship, and that ending was heart-wrenching. This is a chunky novel, but it is well worth the read, and I can not wait for the rest of the books to be translated to English. I think it will be a fantastic adventure to unfold.
Rating Report
Plot
Characters
Writing
Pacing
Cover
Overall:
4.5
Related Posts
by