by
Ryan Graudin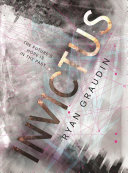 Invictus
Published by
Thorndike Press
on 2019
Source:
Netgalley Arc
Genres:
Young Adult Fiction
,
Action & Adventure
,
General
,
Historical
,
Ancient Civilizations
,
Science Fiction
Pages:
662
Format:
Audiobook
Buy on Amazon
Goodreads

A heart-stopping adventure defying time and space that New York Times bestselling author Marie Lu calls "an incredibly intricate, brilliantly paced, masterfully written journey."
Time flies when you're plundering history.
Farway Gaius McCarthy was born outside of time. The son of a time traveler from 2354 AD and a gladiator living in ancient Rome, Far's very existence defies the laws of nature. All he's ever wanted was to explore history for himself, but after failing his entrance exam into the government program, Far will have to settle for a position on the black market--captaining a time-traveling crew to steal valuables from the past.
During a routine heist on the sinking Titanic, Far meets a mysterious girl named Eliot who always seems to be one step ahead of him. Eliot has secrets--big ones--that will affect Far's life from beginning to end. Armed with the knowledge that history is not as steady as it seems, she will lead Far and his team on a race through time to set things right before the clock runs out.
Review
First, read for 2021 a time traveling YA science-fiction novel. This book fulfills two challenges for me this year in my book reading life. It is my oldest backlog NetGalley title, and two I was able to borrow as an audiobook, so I got my first audiobook read for the year. There is action, adventure, mystery, and a tiny bit of romance, which took a nice backseat in the plot.
Far is intriguing, and I was hooked when we discover he does not have a birthdate at the very start of the novel. Far is protective of those who are part of his crew on the Invictus. The other members are just as impressive as Far. Gram logical, Priya is passionate, Immogen is sweet, and Elliot the wildcard.
New to me author, but I think I need to check out more of his novels in the future. If you are a lover of mystery time travelers, this might be your cup of tea.
Related Posts